Your Dream Career is Within Reach.
Our career mentors provide 1-on-1 guidance along every step of your job search, bridging the gap between your talents and your next position.
Basic

1 Round Resume Feedback

Standard

Multi-Rounds Resume Feedback

VIP

Multi-Rounds Feedback

Resume & Cover Letter

Q&A for 30-day Period
If Any of the Below Apply, This Service Is for You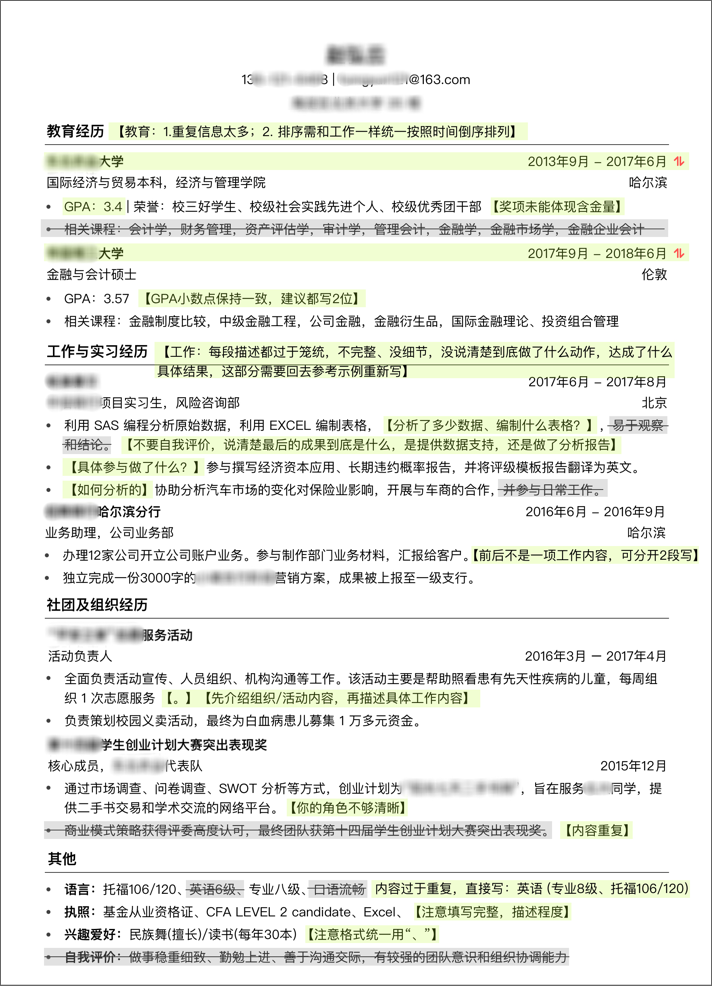 ·

You've sent many applications, but you're not getting call-backs, or you're getting filtered out early in the process – before you even get the chance to prove yourself.

·

Recruiters seem helpful, but they're really just telling you "put offs" like: "It's a tough market" or "Banks aren't hiring." They are hiring – they're just not hiring you.

·

You've written a resume or CV, but it doesn't "sell" you effectively. Maybe others with inferior experience are getting offers and you're not.
Understand your strengths and weaknesses with an industry insider, gain the competitive edge that will make you succeed.
Testimonials
Thoroughly impressed by the industry-specific guidance. The site doesn't disclose mentor info because some of them still work in the industry. I thought my resume was solid, but my mentor was able to point out things I never considered. The revision definitely helped me pitch myself better.

Sasha
Incoming Business Analyst @ McKinsey & Co.
Applying to opportunities in another country is pretty nerve-wracking. I was concerned that my resume wasn't compliant with the industry and cultural standard, and my mentor had incredible expertise in both American and Chinese education markets and helped me craft a very competitive application.

Yang Xi
Accpetee to Several Ivy League Post-Graduate Programs
1-on-1 career coaching for the investment banking at this kind of price? Unbelievable. The quality of service was top-notch, comments were specific and geared toward my situation. Would definitely use the mentor package again in the future.

Francesco
Incoming Analyst @ BNP Paribas
WonderCV users have been hired by top companies across all industries